Amazing Underwater Roller Coaster
Vanish Roller Coaster is one of the coolest roller coasters in the world. It's in Cosmoworld – Yokohama, Japan.
A unique, visually impressive coaster with some fairly big drops and an intense helix that unexpectedly dives into an underwater tunnel.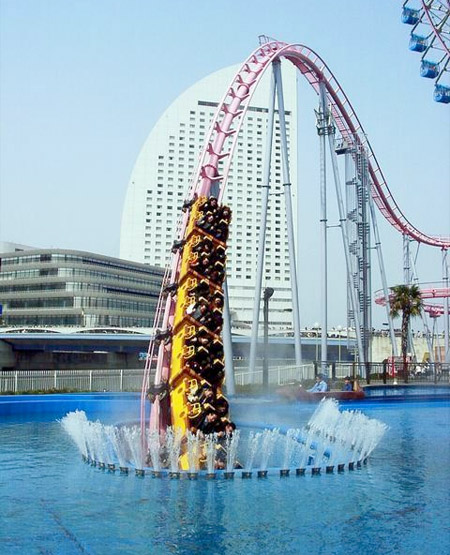 The name of the coaster refers to the fact that it "dives" and "vanishes" into an underwater tunnel, accompanied by a large spray of water.
The track measures 2,440-feet in length and each ride lasts for approximately 1-minute 58-seconds. It's truly an unforgettable experience!